Following the installation, His Excellency expressed confidence that the newly installed TTOC Executive Committee has within its ranks the competencies and cadre of experience to carry out the mandate set out by the TTOC President.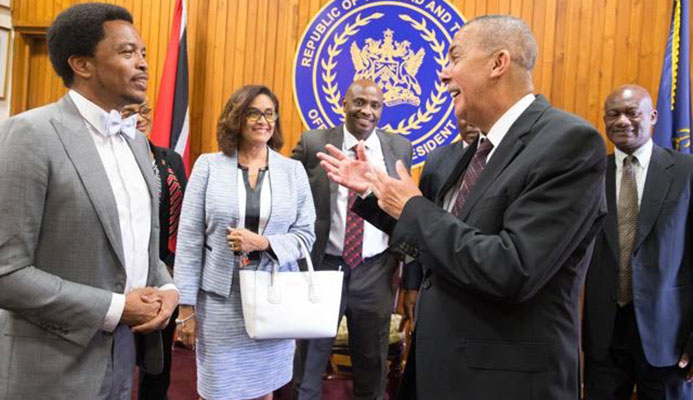 Former 1986 Miss World Giselle La Ronde-West, Curtis Nero, Nadine Khan, Racquel Moses, Ephraim Serrette and Reyah Richardson were among the newcomers installed for the first time.
The re-elected members were Brian Lewis, Dr. Terry Ali, Diane Henderson, Annette Knott, Dave Williams, and Wendell Constantine.
The Lewis led Executive will serve for the 2017 - 2020 Olympic Quadrennial.