News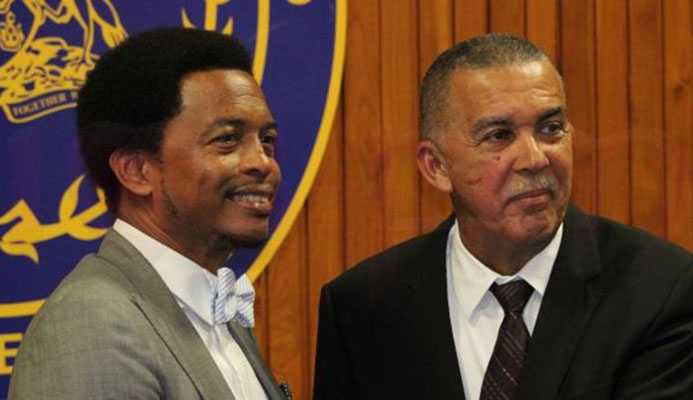 The re-elected board of the T&T Olympic Committee says young people are looking for hope for the future.
That's why its President Brian Lewis believes it's important that he and his team continue their transformation of the sports under their purview.
AUDIO: Lewis Sense of Hope
Many member of the old board, as well as some new faces, received their instruments of appointment from President Anthony Carmona today.
A hectic schedule didn't stop Minister of Sport and Youth Affairs Darryl Smith from attending the Trinidad and Tobago Olympic Committee (TTOC) 2017 Olympic Day celebrations at Lord Harris Square, Port of Spain on Friday (June 23). In a brief address Minister Smith congratulated the TTOC on the decision to focus attention on inviting children to the Olympic day event.
TRINIDAD AND Tobago is gearing up to host the 2017 CCCAN (Central American and Caribbean Amateur Swimming Confederation) Championships, scheduled from Thursday until July 2, excitement levels towards the prolific tournament continued to increase, especially as the Open Water Category will splash off on Turtle Beach in Tobago, on Saturday.