VOLLEYBALL
| | |
| --- | --- |
| SPORT | VOLLEYBALL |
| AFFILIATE | Trinidad & Tobago Volleyball Federation |
| PRESIDENT | Daymian STEWART |
| SECRETARY | Gretta STEVENS-HENRY |
| CONTACT | (868)474-7596 |
| MAILING ADDRESS | Bldg. No 8, Apt 5, Olera Heights, Circular Road, San Fernando |
| EMAIL | This email address is being protected from spambots. You need JavaScript enabled to view it. |
| WEBSITE | www.ttvf.org |
T&T women's beach volleyball duo Rheeza Grant and Abby Blackman stayed in contention for a quarterfinal spot at the 2017 NORCECA Beach Volleyball Tour fifth of seven legs in Punta Cana, Dominican Republic, yesterday.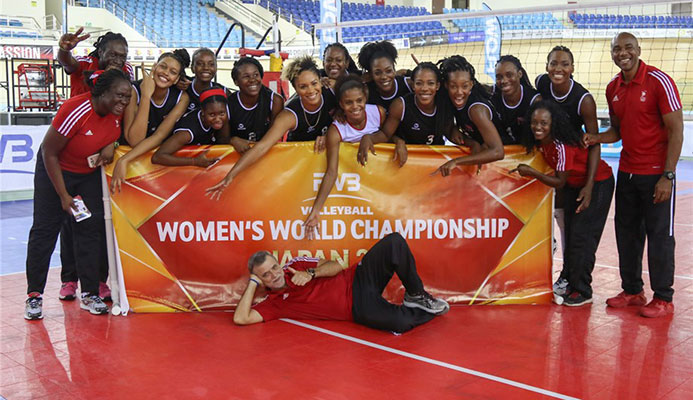 Lausanne, Switzerland, October 15, 2017 - All four tickets up for grabs the weekend at the Nortch & Central America and Caribbean (NORCECA) qualifiers for the 2018 FIVB Women's World Championship were punched with a day to spare as the Dominican Republic, Puerto Rico, Trinidad & Tobago and Mexico made Japan 2018.
PUNTA CANA, Dominican Republic, September 14, 2017 – The Punta Cana Beach Volleyball Tournament, the fifth stop of the 2017 NORCECA Circuit, gets underway on Friday at 10:00 with three female matches it was announced on Thursday evening during the technical meeting of the competition.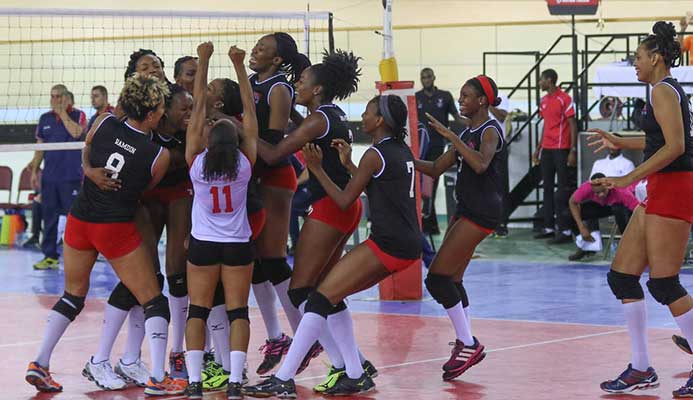 Trinidad & Tobago's women's volleyball team booked their tickets for Japan next year as they wrote their names in the history books by spanking Costa Rica 3-0 on Saturday night to become the first English- speaking Caribbean country to qualify for a FIVB World Championship tournament. The national women were flawless as they won for the second straight night in the 2018 World Championship Qualifiers NORCECA Continental Women`s Pool C at the National Cycling Centre, Couva.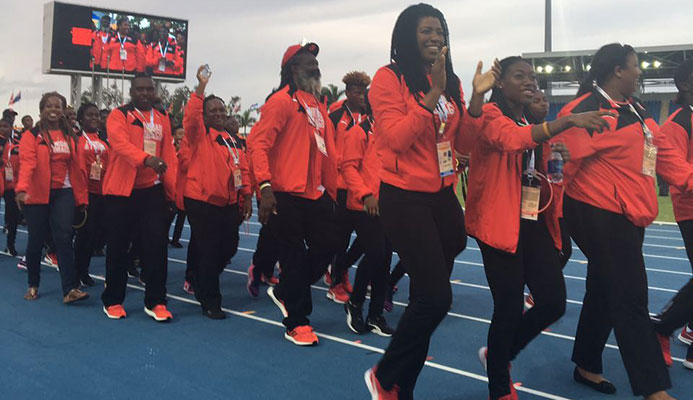 AFTER being unable to send teams to the previous two legs, Trinidad and Tobago will be represented by two pairs when the NORCECA (North, Central America and the Caribbean) Beach Volleyball Tour resumes after a two-month break on Friday in Punta Cana, Dominican Republic.