The GC visit to Trinidad and Tobago was described as a success by Trinidad and Tobago commonwealth games association president, Brian lewis.
The objectives for the relay included raising awareness of the CG 2018 Games, highlighting the natural and built heritage of the city of Port of Spain and Tobago.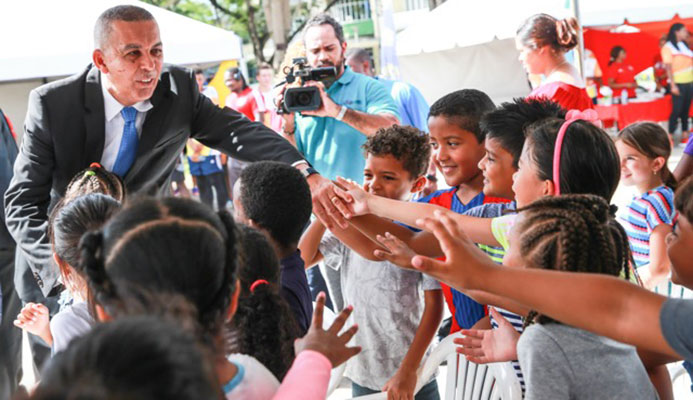 The TTOC which is also acts as the TTCGA also sought to highlight the exploits of past and present commonwealth games medallist. Leading was cycling legend Roger Gibbon whose presence was warmly received by the younger athletes and members of the public along the relay route.
Other well received athletes along the route were Olympic boxer Nigel Paul, Commonwealth Games bronze medallist Michael Alexander, Trinidad and Tobago National Cricket Team (Red Force), Former Chairman of the Sports Company of Trinidad and Tobago Micheal Phillips - former National cyclist.
In Tobago, the steel pan and Tobago dancers were the highlight on arrival at the ANR Robinson Airport. Both Tobago House Assembly Secretary for Sport and Youth Affairs Jomo Pitt and Secretary of Settlements, Urban Renewal and Public Utilities Clarence Jacob.carried the Baton along with Rio 2016 Paralympic Gold and Silver Medallist Akeem Stewart.
The Baton was popular with the children on the Pigeon Point beach.