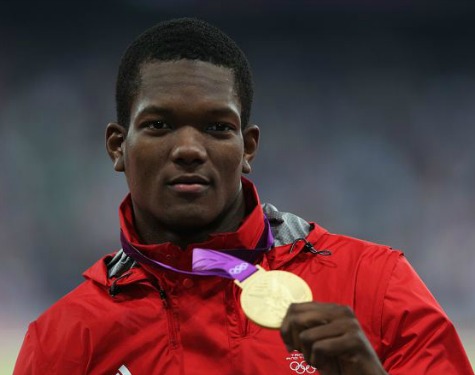 We must plan long term if we are serious about making a mark in world sport.
The consistent success that Trinidad and Tobago so dearly crave and desire will not happen because we wish it. Not only must there be a long term plan but with it we must have discipline and patience.
To be the greatest of all time, to be an Olympic champion is an undistilled passion for thousands of sportsmen and women around the world. Here in T&T, we do have sportsmen and women who carry dreams of greatness in their hearts.
Even as I made the announcement 16 months ago that our Olympic target is 10 or more gold medals by 2024, there were no illusions that such a declaration would meet with unanimous acceptance. There would be varying responses. Positive, negative, scornful or dismissive. It didn't really matter. Nothing can be achieved unless it is first spoken.
Striving for excellence is a core Olympic value.
An Olympic gold medal has far deeper significance than just the trappings and financial rewards and the adulation.
Winning an Olympic gold medal and becoming a champion is a process, attitude and mindset.
Luck? Destiny? Purpose?
There are many opinions based on individual perspectives and experiences.
Love it, hate it, embrace it or resent it.
Being an Olympic champion has been a cherished achievement for over 2000 years.
Myth, truth, legend or mere tall tales—the pursuit of Olympic glory and victory has always gone hand in hand with producing decent honourable men and women who are deeply and unwavering patriotic.
The quest and enduring romanticism of an Olympic gold medal has surged deep within the human psyche a stirring for Olympic gold, it is the ultimate achievement for many sportsmen and women. The dream and vision of standing on the top of the Olympic podium with the gold medal around your neck and hearing your country's national anthem play and watching the national flag raising is something that words cannot describe. Not even money can adequately replicate or represent the emotions of such an experience. Priceless and invaluable memories.
Last week I attended along with other presidents from various Caribbean national Olympic committees a Rio 2016 preparation forum hosted by Carlos Nuzman, president of the Brazil Olympic Committee.
Brazil shared their vision for Rio 2016 and beyond. Their aspiration and intention is to finish in the top 10 of the Rio 2016 medal count.
Their strategic map and vision has been many years in the making. No matter the stumbles or failures, the Brazil Olympic Committee is focused on achieving their target.
At this particular point in time, they have around 700 athletes in their Rio 2016 programme. Their expectation is that just around 400 will be selected for Rio 2016.
There will always be arguments surrounding the social issues in Brazil. But it is undeniable that sport plays a significant role.
Olympic gold medals don't guarantee social justice or a more equitable distribution of national wealth.
But as many athletes in Brazil set sight and focus on Rio 2016. The Olympic Games is a symbol of their country's effort to achieve its full potential.
Here, our present and future Olympians are just as determined and focused on achieving their best in Rio 2016 and beyond.
We may not have the resources of a Brazil but I have no doubt that we can match any country in respect of determination and will power.
Rio 2016 is very much in focus and on the radar.
Last week's visit to Rio as a guest of both the Brazil Olympic Committee and the Rio 2016 Organizing Committee was a timely reminder that the margin for error is razor thin.
Rio is in a race against time but they aren't alone. Many other countries will themselves be leaving no stone unturned in the push for Olympic glory.
Brian Lewis is the president of the T&T Olympic Committee. The views expressed are not necessarily those of the Olympic Committee.