Top female sprinter Michelle Lee Ahye has been named as the flagbearer for Team Trinidad and Tobago for tomorrow's (April 4th) Opening Ceremony of the XXI edition of the Commonwealth Games in Gold Coast, Australia.
Ahye was humbled by the honour as Team TTO prepares for a great evening which will see the packed Carrara Stadium getting a taste of the Carnival spirit, with some of the athletes displaying Tribe Carnival costumes during the parade. The full Team TTO contingent is currently in Australia as the last batch of athletes arrived on Monday.
Meanwhile, in light of reports of influenza in the Games' Village, Chef De Mission Diane Henderson says Team TTO has so far fared well; however, they are taking the necessary precautions. Henderson has also had high praise of Team Attaché Daphne Pirie who is assisting with the coordination of team arrangements and networking. Team TTO is in capable hands as Pirie was the first female Vice President of the Australian Olympic Council, following competitive outings as a former Australian national hockey player and track and field athlete in the 1950s.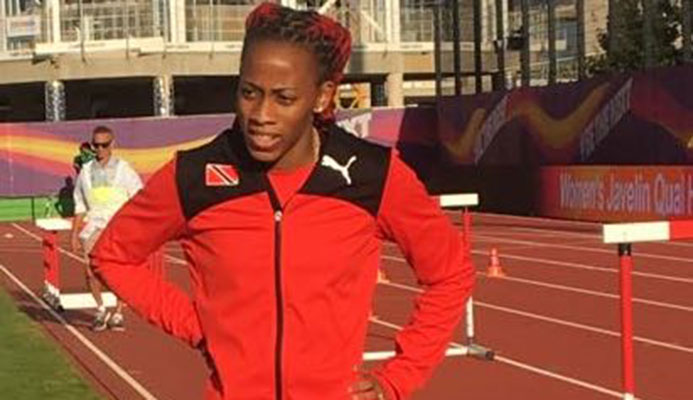 Team TTO will begin competition on Thursday April 5th with Joseph Fox in Artistic Gymnastics and Jenna Ross in the Women's Triathlon. It will be a busy day as swimmer Dylan Carter also opens his campaign in the 50-meter Butterfly while boxer Michael Alexander is set to face his first bout in the men's 60kg category. Team TTO will also be in action in the Men's Team Sprint in Cycling, Men's Team in Table Tennis as well as Men's and Women's Singles Squash competition.
The Opening Ceremony for the XXI edition of the Commonwealth Games in Gold Coast, Australia is set for tomorrow (4th April) at 8:00pm local time (6:00am in Trinidad and Tobago).