The Gold Coast got a taste of 'Trini' Carnival during the Opening Ceremony of the XXI Commonwealth Games in Australia on April 4th.
Team TTO brought colour and vibrancy to the Carrara Stadium during the Parade of Nations. The capacity crowd of 35, 000 got a glimpse of Trinidad and Tobago culture as Track and Field athletes Ayanna Alexander and Tonya Nero along with Badminton player Niam Mohammed paraded with the contingent in Tribe Carnival costumes.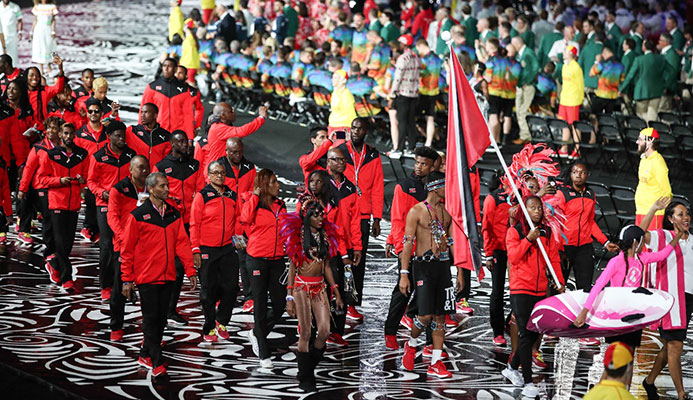 The display was welcomed by all, with Team TTO being featured in international roundups of the Ceremony including the highly acclaimed BBC Sport.
The business end of the 'Friendly Games' begins for Team TTO on Thursday April 5th with Joseph Fox in Gymnastics and Jenna Ross in the Women's Triathlon. It will be a busy day as swimmer Dylan Carter also opens his campaign in the 50-meter Butterfly while boxer Michael Alexander is set to face his first bout in the men's 60kg category. Team TTO will also be in action in the Men's Team Sprint in Cycling as well as the Men's and Women's Singles Squash competition.