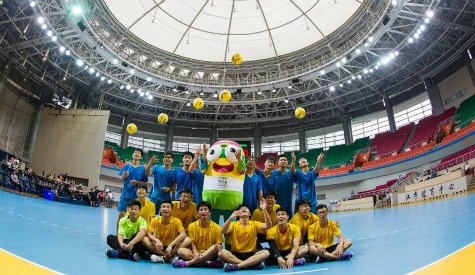 The International Olympic Committee (IOC) have expressed their regret at the withdrawal of Nigeria and Sierra Leone from Nanjing 2014 because of the Ebola crisis but claimed they needed to think about the health of competitors from other countries.

Both countries pulled out of the Summer Youth Olympic Games, which are due to start in the Chinese city on Saturday (August 16), last night.

Sierra Leone claim they were advised not to take part by the Chinese Government, while Nigeria withdrew after their athletes were "quarantined, isolated and barred from training alongside athletes from other countries" in Nanjing, according to officials. 

Sierra Leone's delegation returned home while in transit and are now back in Freetown.

Nigeria's team are making arrangements to travel home from China. 

"The IOC is working closely together with NYOGOC (Nanjing Youth Olympic Games Organising Committee) and the Chinese authorities to find the right balance - always under the guidance of the World Health Organisation," and IOC spokeswoman told insidethegames.

"We clearly need to balance the safety of all the participants with the rights of the young athletes from the countries affected.

"We regret they could not take part and we understand they are suffering twice, with the outbreak in their country and then not being able to compete.

"Working closely with the NOCs (National Olympic Committees) we will make sure that these young athletes aren't forgotten and we will look into ways to help them get over this disappointment."

More than 1,000 people have died in an Ebola outbreak in West Africa that has touched Sierra Leone, Guinea, Liberia and Nigeria.

It is not clear whether Guinea and Liberia will also be forced to withdraw.