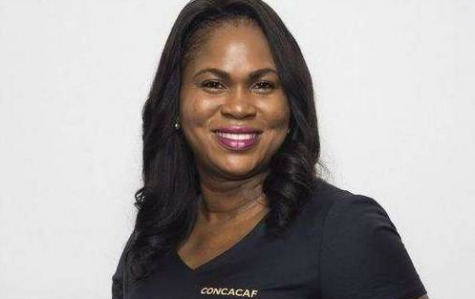 MIAMI (AP) — Sonia Bien-Aime of the Turks and Caicos Islands has been selected to serve on FIFA's executive committee representing the Caribbean, becoming the first woman elected to soccer's top body in a voting seat not specifically designated for a female.
The Confederation of North, Central America and Caribbean Association Football said Wednesday that Bien-Aime was elected Saturday when its executive committee met in Vancouver, British Columbia.
She fills the FIFA seat that opened when CONCACAF President Jeffrey Webb of the Cayman Islands was provisionally fired on May 28 following his indictment in the U.S. on corruption charges and his arrest in Switzerland.
Bien-Aime, a former captain of her nation's women's national team, became general secretary of the Turks and Caicos Islands Football Association in 2006 and currently is its president.
Lydia Nsekera of Burundi joined the FIFA executive committee as a non-voting member in May 2012, then was given a voting seat designated for a woman and a four-year term in May 2013 when she received 95 votes from the FIFA congress to defeat Moya Dodd of Australia (70) and Bien-Aime (38). Dodd and Bien-Aime were given non-voting seats and listed as "co-opted members for special tasks."
"My selection to the FIFA executive committee with full voting rights is a ground-breaking decision by CONCACAF that demonstrates our confederation's commitment to be forward-thinking and our ability to make bold, yet reasoned, decisions," Bien-Aime said in a statement issued by CONCACAF.
"My goal is to represent the best interest of the Confederation, while contributing to the objectives of FIFA as we all take collective strides to develop and grow the game that we love."
Alfredo Hawit on Honduras was appointed CONCACAF president on May 28, becoming a FIFA vice president, and the CONCACAF executive committee also provisionally fired Eduardo Li of Costa Rica, who was to have assumed a seat on FIFA's executive committee that week. Li also was arrested and indicted, and FIFA also provisionally banned Webb and Li from all soccer activities.